To the beginning of the navigation
To the top of the webpage
Good Laboratory Practice (GLP)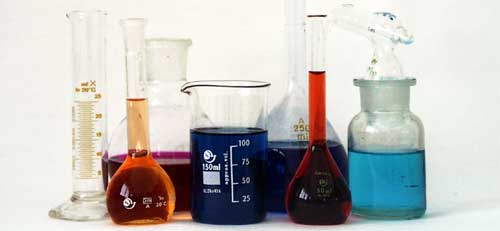 Electronic services for providing accreditation services
Slovak National Accreditation Services has launched electronical services for providing accreditation services. All processes, including  filling in the applications for providing accreditation services, its course, procesing results from testing of whole service, are solved electronically - directly by Accreditation information system - AIS.
It is necessary to have internet connection and web browser for AIS usage. Access to AIS is possible anytime on website AIS
New applicants for accreditation have to fill the registration form for their legal entity on website AIS
Application for accreditation services can be submit only through AIS. 
More information about working in AIS you can find in the User's Guide for the Subject, accessible after logging into the system by clicking on the name of the logged-in user at the top right of the screen.
| Title | Size | Document |
| --- | --- | --- |
| Annex for Application (ZIP) | 21.05 KB | |
Slovak National GLP Compliance Programme
| Title | Size | Document |
| --- | --- | --- |
| Slovak National GLP Compliance Programe (PDF) | 642.96 KB | |
Methodical Guideline for Accreditation - GLP
Methodical Gudelines for Accreditation - Good Laboratory Practice
Identification
Title
Valid from
File
Extra
Note
MSA-02
SNAS logo and marks
04/22
MSA-G/01
GLP Principles, general requirements for documentation
01/18
info
MSA-G/02
Revised Guides for Compliance Monitoring Procedures for Good Laboratory Practice
03/17
info
MSA-G/03
Revised Guidance for the Conduct of Laboratory Inspections and Study Audit
03/17
info
MSA-G/05
Compliance of Laboratory Suppliers with GLP Principles
03/17
info
MSA-G/06
The Application of the GLP Principles to Field Studies
04/17
info
MSA-G/07
The Application of the GLP Principles to Short Term Studies
04/17
info
MSA-G/08
The Role and Responsibilties of the Study Director in GLP Studies
04/17
info
MSA-G/09
Guidance for the Preparation of GLP Inspection Reports
04/17
info
MSA-G/11
The Role and Responsibility of the Sponsor in the Application of the Principles of GLP
04/18
info
MSA-G/12
Requesting and Carrying Out Inspections and Study Audits in Another Country
04/18
info
MSA-G/13
The Application of the OECD Principles of GLP to the Organisation and Management of Multi-Site Studies
04/18
info
MSA-G/14
The Application of the Principles of GLP to in Vitro Studies
07/18
info
MSA-G/15
Establishment and Control of Archives that Operate in compliance with the Principles of GLP
07/18
info
MSA-G/16
Guidance on the GLP Requirements for Peer Review of Histopathology
05/17
info
MSA-G/17
Application GLP to computerised systems
09/17
info
MSA-G/18
OECD Position Paper Regarding the Relationship between the OECD Principles of GLP and ISO/IEC 17025
05/17
info
MSA-G/19
Management, Characterisation and Use of Test Items
07/18
info
MSA-G/20
Guidance Document for Receiving Authorities on the Review of the GLP Status of Non-Clinical Safety Studies
04/22
info
MSA-G/21
Possible Influence of Sponsors on Conclusions of GLP Studies
04/22
info
MSA-G/22
Data Integrity (OECD Guideline No. 22)
09/22
info
MSA-G/23
Quality Assurance and GLP (OECD Guideline No. 23)
10/22
info
MSA-G/24
Quality Improvement Tools and GLP (OECD Guideline No. 24)
03/23
info
Policies SNAS - GLP
Identification
Title
Valid from
File
Extra
Note
PL-01
SNAS Policy on Quality and Impartiality
12/22
PL-02
Code of conduct for SNAS employee
07/19
PL-03
SNAS Policy on Non-Discriminatory Access to Accreditation
05/20
PL-16
SNAS Policy on Protection and Use of SNAS Logo, Accreditation and Combined Mark of Accredited Body
03/20
Guidance for Good Laboratory Practice (GLP) facilities in relation to coronavirus (COVID-19)
The Slovak Good Laboratory Practice Monitoring Authority (SNAS) recognises that there are potential challenges COVID-19 will present to members of the GLP monitoring programme:

As part of our response to the coronavirus outbreak, we have decided to conduct only essential on-site Good Practice (GxP) inspections of Laboratories (renewing validity of the GLP Certificate), until further notice. Other inspections will be deferred to a later date.

If an remote office based inspection of your facility is conducted, once the inspection is closed a statement of compliance will be issued to provide your facility with a record of continued membership of the monitoring programme to perform GLP studies continually. An onsite facility inspection will then be scheduled after the end of the restrictive measures (paid hourly rate + in the case of foreign entities also travel costs).

This next requirement applies to all test facilities/test sites:

Any issues encountered due to COVID-19 that could potentially impact the GLP status of a study should be managed, fully assessed and documented via existing amendment and deviation procedures.
Maintaining an adequate QA programme is essential and it is recommended that QA activities are prioritised using a risk based approach. A risk assessment can be used to identify where to focus resource and adapt audit programmes.
If planned QA audits cannot be conducted or are delayed due to lack of available resource or travel restrictions, the impact this has on the study should be assessed and documented by the study director.
The use of remote technology (Skype, video calls, photos of the activities being performed with the date and time indicated...) as an alternative to physical presence would be considered acceptable provided there is enough detail within study records to reconstruct activities and that the method of observation can be identified. The use of remote observation methods should be fully risk-assessed to ensure they provide a similar level of oversight as a physical audit.
(We recommend you consult e.g. the MHRA guidance for GLP facilities on implementing and maintaining a risk-based quality assurance programme) which provides information on possible approaches for QA programmes).

SNAS should be informed, via email, of any significant changes that happen with regard to the premises, activities or management of a Test Facility to kvetoslava.forisekova@snas.sk

This situation remains under review and we will provide further information as it becomes available. If you have any questions on GLP-related issues, please email: kvetoslava.forisekova@snas.sk
List of Test Facilities in the Slovak National GLP Compiliance Monitoring Programe
| Title | Size | Document |
| --- | --- | --- |
| List of GLP Test Facilities (PDF) | 282.30 KB | |
Contact on Technical Guarantor for Good Laboratory Practice
Ing. Henrieta Bóriková, e-mail: henrieta.borikova(@)snas.sk; +421 940 982 186
To the navigation bar